The Journal of Higher Education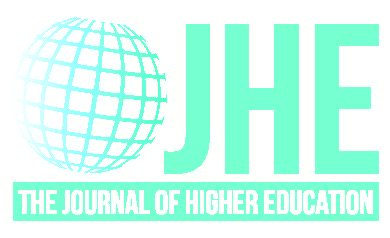 Founded in 1930, The Journal of Higher Education is the leading scholarly journal on the institution of higher education. Articles combine disciplinary methods with critical insight to investigate issues important to faculty, administrators, and program managers. (Frequency: Bimonthly; January, March, May, July, September, November)

The JHE is published by Taylor and Francis. Log onto the members only section to learn about ordering the journals.
Message from Scott Thomas, Editor of JHE
July 2011
Dear Colleagues:

Please join me in thanking Leonard Baird for his many years of service as editor of the Journal of Higher Education. As editor, Len has served as a faithful steward to the field during a time of unprecedented change in higher education globally. My term as editor began on July 1 and with that beginning comes a number of important changes at the journal which I would like to share with you.

On Friday, July 1 we implemented our new Editorial Manager system. All manuscript submissions and reviews will now be conducted online, and I hope this will immediately enhance our responsiveness throughout the review process. In addition to the new online submission and review system, the Ohio State University Press will temporarily increase the number of articles in each issue of the journal in an effort to reduce the current publication backlog. Moreover, to further enhance the currency of work published in the journal, we will soon offer online pre-prints for articles accepted for publication. This will facilitate making our authors' scholarly work available online within weeks of the final acceptance decisions.

The journal's office has moved from The Ohio State University to Claremont Graduate University. Our mailing address is: Journal of Higher Education, 145 Dartmouth Place, Claremont, CA 91711. Our phone number there is 909-607-3905, and we can be reached via email at jhe@cgu.edu. The office is staffed by my editorial assistants, Hugo Garcia and Anondah Saide.

JHE has long published outstanding research on the most important topics in higher education. This tradition will continue and publication decisions will be guided by two basic principles. First, scholarship published in the journal should serve as an exemplar regarding the particular conceptual approach and method it utilizes to advance the line of inquiry pursued. The journal should provide clear models of outstanding and innovative scholarly inquiry for others in the field to utilize in furthering their own scholarship. Second, work published in the journal will advance the field substantively on a range of topics, making a clear and demonstratively important substantive contribution to our understanding of higher education. I am assembling a board of editors that will help ensure fidelity to these two basic principles. As editor in chief I will work with this editorial board to encourage timely, high quality reviews of research having the potential to make an important impact on our field. I will also continue to make enhancements on the production side that will ensure the timely dissemination of your good work.

Submissions will be accepted only through the Editorial Manager system. Complete details about submitting your work to JHE can be found at our website.

Again, my thanks go to Len Baird for the foundation from which as a team we will continue to build. His good work over the years has set the stage for the intellectually profitable period that lies ahead.

Thank you for continuing to consider the Journal of Higher Education as a publication outlet for your work.

Best,
Scott Thomas
Editor JHE
scott.thomas@cgu.edu